USB Boot Drives Recommended by Computer Crime Author
In his latest U.S. best seller computer crime book Open Source Intelligence Techniques, fifth Edition, author Michael Bazzell states "…disposable USB operating systems are the future of all online research. I believe that every online investigation computer should have a selection of removable operating systems ready to boot at any time." USB boot drives like Windows To Go, Linux To Go, and Multi-profile To Go are commercial, reusable solutions for security professionals to address incident response and research.
Mr. Bazzell is an 18 year government computer crime investigator and former agent for the FBI Cyber Crimes Task Force and the current advisor for the television hacker drama Mr. Robot.  His books are used be several government agencies as training manuals for intelligence gathering and securing personal information.
Congratulations to the winners of the NolaCon 2016 OSINT CTF competition!
We had an outstanding showing with 41 participating teams working to identify 55 flags on 4 real human targets.
The winning teams:
"Dual Core Failing at Competing" took 1st place winning 3 Linux To Go USB boot drives, 3 NolaCon Black Badges, and $450 cash
"FyDuck" took 2nd place winning 3 Hak5 field kits and $300 cash
"TheThreeAmigos" edged out "HOW_I_OPSEC" to claim 3rd place winning 3 Camera equipped drones and $150 cash
"HOW_I_OPSEC" was so close to 3rd place, we had to extend honorable mention rewards including a Multi-profile To Go USB boot drive and a drone.
Check out the Nola_Con tweets @randylahti and @cgsilvers to see the contest in action as well as winners of our T-Shirt contest.
A special thanks to the live targets for allowing us to use their information to illustrate the power of Open Source Intelligence.
Keep following @randylahti and @cgsilvers on Twitter for information concerning upcoming OSINT CTF competitions!
OSINT CTF Contest! (Open Source Intelligence Capture the Flag)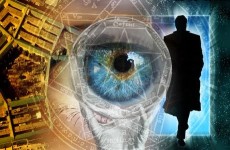 Pause your exploit development and RPG to sample this real world challenge…
Test your Internet reconnaissance skills in our CTF where the targets are real people (could be someone you know) and the flags are clips of real life information!
Whether you are a beginner or a seasoned expert, this cyber treasure hunt is an exciting and rewarding adventure into little known corners of the Internet.
Form a team and compete for over $2,000 in highly coveted cash and prizes.
While everyone is a winner, the top 3 teams will be honored and awarded the coolest of gifts.
Hosted by CG Silvers Consulting and Information Security Service, look for us at any of these two booths located in the exhibitor hall. Click here for more details.
* Must be attending the NOLOCON 2016 Conference in New Orleans May 20-22, 2016 to participate.