OSINT CTF Contest! (Open Source Intelligence Capture the Flag)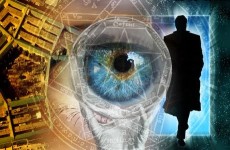 Pause your exploit development and RPG to sample this real world challenge…
Test your Internet reconnaissance skills in our CTF where the targets are real people (could be someone you know) and the flags are clips of real life information!
Whether you are a beginner or a seasoned expert, this cyber treasure hunt is an exciting and rewarding adventure into little known corners of the Internet.
Form a team and compete for over $2,000 in highly coveted cash and prizes.
While everyone is a winner, the top 3 teams will be honored and awarded the coolest of gifts.
Hosted by CG Silvers Consulting and Information Security Service, look for us at any of these two booths located in the exhibitor hall. Click here for more details.
* Must be attending the NOLOCON 2016 Conference in New Orleans May 20-22, 2016 to participate.